Regional Capital Improvements Planning

Below is a table outlining upcoming trimester funding cycle and applicable filing deadlines for the CIB:
STATE OF UTAH CIB WEB SITE LINK:




Please click on

THIS LINK

to visit the State of Utah Permanent Community Impact Fund Board (CIB) web site. There you will find more information as well as download links for the most current CIB application form(s).


Agendas for meetings of the CIB Board are also posted on that site. The CIB Board meetings are "usually" held on the 1st Thursday of each month, but may vary from time to time, as necessary.

The location of the monthly CIB Board meetings varies throughout the state. The State of Utah CIB site will tell you where the next meeting will be held.

Be sure to bookmark this Five County AOG page so you can return later, as you will be leaving our web site to visit the state's CIB web site.






IMPORTANT!
REMEMBER THAT UNLESS YOU HAVE A
BONAFIDE
EMERGENCY, ANY PROJECT BEING APPLIED FOR
MUST ALREADY BE ON
THE PRIORITIZED 1-YEAR CAPITAL IMPROVEMENT LIST FOR YOUR RESPECTIVE COUNTY.
HOW DO YOU DETERMINE IF YOUR JURISDICTION'S PROJECT IS ON THE CIB CAPITAL IMPROVEMENT LIST(S)?
HOW DO I GET TECHNICAL ASSISTANCE WITH PCIFB APPLICATIONS?: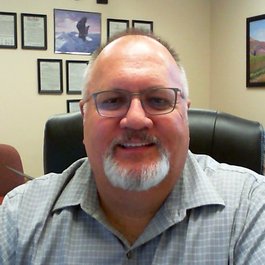 Gary Zabriskie
Director of Community & Economic Development
CIB Regional Planning Project Planner
Five County Association of Governments
Didn't find what you were looking for? Try these links...