The Five County Association of Governments Proudly Serves the Citizens of Southwestern Utah
Telephone: (435) 673-3548 --- Fax: (435) 673-3540
The Five County Association of Governments is a voluntary association of local governments from the five southwestern counties of the State of Utah. The five counties in southwestern Utah that comprise the Five County Association of Governments are Beaver, Garfield, Iron, Kane and Washington.
The year 2014 marks the 42nd anniversary of the formal establishment of the Association, although informal cooperation amongst the five member counties and municipalities has happened for more than half a century.
Farsighted leaders of the past envisioned the time when our world-class scenic landscapes, mild climate, beautiful communities and hard-working people would foster the evolution of a major regional center in the West. That time has arrived. Southwestern Utah has come into its own. The Five County Association of Governments is a key player in aiding locally elected officials in coping with regional challenges.
The Association has a main office location in the Tonaquint Center High Tech Business Park in St. George City and a satellite office in Cedar City. More information on the Association, including our Vision and Mission, can be viewed using the "What is The FCAOG" link on the "About" tab above. Our office addresses, as well as maps to locate them, are found using the "Contact" tab above.
Five County News
2014-10-08

---
COMPREHENSIVE ECONOMIC DEVELOPMENT STRATEGY


The updated Comprehensive Economic Development Strategy (CEDS) document for the Five County Association of Governments economic development region was submitted to U.S. Department of Commerce, Economic Development Administration Denver Region in August as a final draft document. We have received EDA's comments back and are in the process of amending the final document based on those comments and suggestions. The final document will be submitted to EDA before the end of October.
For more information on the CEDS document, please contact Bryan Thiriot, Executive Director, Five County Association of Goverments, via e-mail:
bthiriot@fivecounty.utah.gov
or by telephone: (435) 673-3548.
Click
HERE
to view the CEDS Document as of September 29, 2014.
(PDF file)
---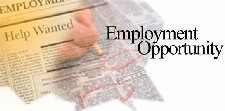 The Five County Association of Governments has a position of
COMMUNITY ACTION CASE MANAGER
open for application. The Community Action Case Manager provides case management for low-income and homeless clients in the five county area. Additionally, the Case Manager coordinates the Court Ordered Community Service program for Washington County. Applicant must have an Associate Degree with one year's experience in community action and/or human services. Bachelors Degree preferred.
A completed application is due to the Association by 5:00 p.m. on Monday, October 20, 2014.
Click
HERE
to view the complete job announcement and detailed position description, as well as specific instructions on how to apply for this position. The Employment Application that needs to be used is also found on that page.
---
ASSOCIATION'S LATEST NEWSLETTER EDITION AVAILABLE ON-LINE

Every two months the Five County Association of Governments publishes a widely circulated and informative newsletter entitled
"FIVE COUNTY NEWS FROM 'R' VIEW"
. The latest newsletter, the
September-October 2014 edition
, was just published.
T
he newsletter, in hard copy form, is mailed via first class U.S. mail to county, city and town leaders and other individuals in our five county region, as well as to other regional, state and federal agencies. You can also conveniently view the newsletter on this web site.
Click
HERE
to go to the Association's newsletter page to view and/or download the latest edition of the newsletter
. (You can also view all past editions of the Association's newsletters on that same page).
---
2015 COMMUNITY DEVELOPMENT BLOCK GRANT PROGRAM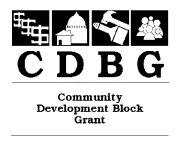 MANDATORY APPLICATION WORKSHOP(S) ARE SCHEDULED ON NOVEMBER 6
t
h AND NOVEMBER 7th


The Utah Small Cities Community Development Block Grant program, with taxpayer funding from the U.S. Department of Housing and Community Development, has provided funding to jurisdictions throughout the five county region of southwestern Utah. The funds have been used for various projects including, but not limited to fire stations and fire trucks, emergency medical facilities and ambulances, senior citizens centers, Meals on Wheels delivery vehicles, culinary water and wastewater infrastructure, and a number of quality affordable housing projects undertaken housing authorities and agencies.

Just over $18.8 million dollars in CDBG funds have been allocated in the Five County region over the past 33 years of the program. This program has had a profound impact on the state of Utah and particularly in this region. Many additional millions of dollars of funding has been leveraged from other agencies such as the Permanent Community Impact Fund Board, Olene Walker Housing Loan Fund, USDA Rural Development, Board of Water Resources, Water Quality, etc. to complete needed projects.

If your jurisdiction is considering applying for CDBG funding during this year's application cycle, someone offically designated to represent your entity is required to attend one of two identical scheduled mandatory "How-to-Apply" application workshops held on November 6 in St. George and November 7 in Panguitch. You only need to attend one or the other, not both.



To learn more about the CDBG program itself and see the specific workshop locations/addresses and starting times, please click on this

LINK.



Additional information about CDBG is also available on this

LINK

.
---
FIVE COUNTY 2014 REGIONAL CONSOLIDATED PLAN AVAILABLE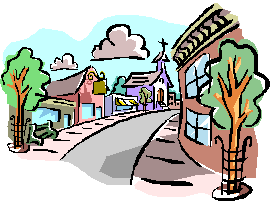 The Five County Association of Government's HUD required Consolidated Plan documents housing, community, economic development, homelessness and other special needs in southwestern Utah.
This regional Consolidated Plan is updated and amended annually by the Community & Economic Development and Human Services staff at the Association. The plan may be viewed by using the link below.
Please click
HERE
to view the Consolidated Plan.
---
CITY OF ST. GEORGE DOWN PAYMENT ASSISTANCE PROGRAM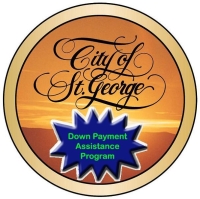 THE FUNDING FOR FISCAL YEAR 2014 DPAP LOANS HAS ALL BEEN EXPENDED. CHECK BACK HERE OFTEN FOR AN ANNOUNCEMENT OF THE NEXT FUNDING CYLCE AVAILABILITY.
The City of St. George Down Payment Assistance Program (DPAP) is established to provide eligible homebuyers with a loan of up to $6,000 to be applied to the down payment/closing costs of purchasing a home within the limits of St. George City. The loan is non-interest bearing; payable in full
ONLY
if the home is sold or transferred within ten years of purchase. There are no payments made on the loan during those ten years. If the home is not sold or otherwise transferred, and remains the primary residence of the purchaser for 10 years, the loan becomes a grant and the loan is forgiven.
For more information on this program as well as to print out an application and instructions, please go to:
http://www.southernutahhousing.com
Five County AOG staff, as a consultant for the City, are administering this program. For additional information, please contact Gary Zabriskie at e-mail:
gzabriskie@fivecounty.utah.gov
or call him at the Five County Association of Governments, (435) 673-3548.
---
THE ASSOCIATION HAS A BUSINESS LOAN PROGRAM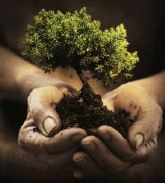 The Five County Association of Governments has a Revolving Loan Fund. The purpose of the Revolving Loan Fund (RLF) is to create permanent, long-term jobs within the southwestern region of Utah by providing gap financing to qualified businesses for eligible activities. Loans made through the Revolving Loan Fund are intended to help bridge the gap created by shortfalls in commercial financing. Funds are repaid into the program and recycled to other businesses, thus allowing an on-going job creation program. Funds are available in Beaver, Garfield, Iron, Kane and Washington County, Utah.

The Microloan Program focuses on loans of $25,000 or less. The importance of these loans lies in their ability to offset the difficulty that businesses experience in receiving traditional bank financing. If a candidate needs more than $25,000 they are encouraged to apply through the regular Five County Revolving Loan Fund which can provide gap financing in conjuction with a primary commercial lender. We can fund up to 50% of a project with up to $200,000 of RLF participation.

---

As required by Utah Code the Five County Association of Governments publishes all of its public meetings on the "
Utah Public Meeting Notice
" (UPMN) web site.
You can search for our meetings by date or subject keyword. To locate all of the meeting announcement postings published on the UPMN site by the Five County Association of Governments you can use
this link
and use the "Advanced Search" tab. You will need to type in the word
five
into the "
Entity
" box, highlight the "Five County Association of Governments" link that comes up, select a date range you want to view and then click on the "
Submit
" button. It will then show all upcoming meetings scheduled by the Five County AOG in the date range you selected.
Alternatively, you can use this
LINK
, choose to Find a Notice, and select "Special Districts" for Government type, choose "Five County Association of Governments" for the Entity, and you will see the Public Body list with links to each of them.
---
Shown above are

only

the

most recent

announcements and/or news. To view all of the other news and happenings, please click HERE or on the 'News/Events' link found on this or any of our web pages. You can also use the link provided directly below:
Click Here for more info on other news and happenings at the Five County AOG.