The Five County Association of Governments Proudly Serves the Citizens of Southwestern Utah
Telephone: (435) 673-3548 --- Fax: (435) 673-3540
The Five County Association of Governments is a voluntary association of local governments from the five southwestern counties of the State of Utah. The five counties in southwestern Utah that comprise the Five County Association of Governments are Beaver, Garfield, Iron, Kane and Washington.
The year 2014 marks the 42nd anniversary of the formal establishment of the Association, although informal cooperation amongst the five member counties and municipalities has happened for more than half a century.
Farsighted leaders of the past envisioned the time when our world-class scenic landscapes, mild climate, beautiful communities and hard-working people would foster the evolution of a major regional center in the West. That time has arrived. Southwestern Utah has come into its own. The Five County Association of Governments is a key player in aiding locally elected officials in coping with regional challenges.
The Association has a main office location in the Tonaquint Center High Tech Business Park in St. George City and a satellite office in Cedar City. More information on the Association, including our Vision and Mission, can be viewed using the "What is The FCAOG" link on the "About" tab above. Our office addresses, as well as maps to locate them, are found using the "Contact" tab above.
Five County News
2014-03-07

---
John S. Williams
July 16, 1946 - March 1, 2014


On Saturday, March 1, 2014, John S. Williams, former Executive Director of the Five County Association of Governments, passed away. We express our deepest condolences to John's wife Jamie and their entire family.

In September of 1978, John was appointed as Executive Director of the Five County Association of Governments. John was only the third person to serve in that capacity. John worked tirelessly throughout the 27½ years he was at the helm directing this multi-purpose organization. He ensured that the we as staff properly fulfilled the overall purpose of the Association which is to provide a forum to identify, discuss, and study area-wide problems of common interest and resolve area-wide planning and development concerns, as well as carrying out planning and developing programs with respect to the physical, economic, and human services within southwestern Utah. The key to the ever changing direction of the Association is, of course, driven by the needs, goals, and objectives of the local elected officials and the residents they represent in this region. John led in the development of professional staff at the Association to provide technical expertise to local elected and appointed officials for the purpose of aiding in the development and implementation of an effective local and regional decision-making process.

The Association tackled many complex and challenging issues under John's leadership here as Executive Director. This region of Utah is a much better place because of him and John will be sorely missed. Funeral services for John were held on Friday, March 7th in Santa Clara with many family and friends in attendance. John was then laid to rest at the Tonaquint Cemetery in St. George. Here is John's obituary: (

CLICK HERE TO VIEW OBITUARY

)

FIVE COUNTY STEERING COMMITTEE MEETING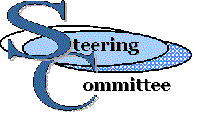 The next meeting of the Steering Committee, the governing body of the Five County Association of Governments, will be held on Wednesday, March 12, 2014 beginning at
1:00 p.m. at the Beaver City Office (in the Conference Room), 30 West 300 North; Beaver, Utah. Steering Committee meetings are public meetings.
Click HERE
to obtain the Steering Committee meeting agenda
as posted on
Utah Public Meeting Notices web page.
Be sure to bookmark this Five County AOG home page as a "favorite" so you can easily return here.
---
SPECIAL CIB FUNDING WORKSHOP SCHEDULED MARCH 27th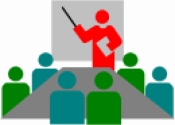 The Community & Economic Development staff of the Five County Association of Governments has coordinated the scheduling of a special workshop entitled "CIB 101" . The workshop, held only once each year in our region, is scheduled on Thursday, March 27, 2014 from 1:30 p.m. to 3:00 p.m. at the Cedar City Aquatics/Community Center. The address is 2090 West Royal Hunte Drive, Cedar City.
Click here
to see location on GOOGLE Maps
.
This is a tutorial/training specifically for any county, city, town or special service district that planning to apply for funding of community development projects through Utah's Permanent Community Impact Fund Board (PCIFB).
For more general information on the CIB follow
this link
.
While not mandatory, attendance at this workshop is
strongly
encouraged for any entity planning to apply in one of the three CIB application opportunities during the coming year. Engineering and/or architectural firms who will be working with "CIB" applicants are also strongly encouraged to send a representative. This workshop will be conducted by staff of the CIB with assistance of the Five County AOG's CIB Regional Planner, Gary Zabriskie.
To view/print info for this "CIB 101 workshop" click on
this link
. (This is a PDF file).
---
ASSOCIATION'S LATEST NEWSLETTER EDITION AVAILABLE ON-LINE

Every two months the Five County Association of Governments publishes a widely circulated and informative newsletter entitled
"FIVE COUNTY NEWS FROM 'R' VIEW"
. The latest edition, the
March-April 2014 edition
, was just published. The newsletter, in hardcopy form, is mailed via first class U.S. mail to county, city and town leaders and other individuals in our five county region, as well as to other regional, state and federal agencies. You can also conveniently view the newsletter on this web site.
Click
HERE
to go to the Association's newsletter page to view and/or download the latest edition of the newsletter
. (You can also view all past editions of the Association's newsletters on that same page).
---
FIVE COUNTY 2014 DRAFT REGIONAL CONSOLIDATED PLAN AVAILABLE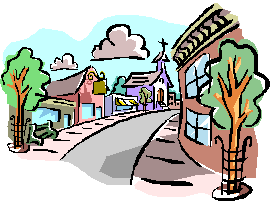 The Five County Association of Government's HUD required Consolidated Plan documents housing, community, economic development, homelessness and other special needs in southwestern Utah.

This regional Consolidated Plan is updated and amended annually by the Community & Economic Development and Human Services staff at the Association. The plan is currently in rough draft form and may be viewed in its current draft form by using the link below.

Please click
HERE
to view the DRAFT Consolidated Plan.
---
CITY OF ST. GEORGE DOWN PAYMENT ASSISTANCE PROGRAM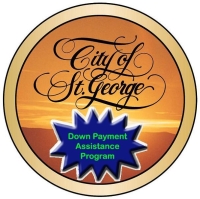 THERE

IS

FUNDING AVAILABLE AND APPLICATIONS

ARE

BEING ACCEPTED!
The City of St. George Down Payment Assistance Program (DPAP) is established to provide eligible homebuyers with a loan of up to $6,000 to be applied to the down payment/closing costs of purchasing a home within the limits of St. George City. The loan is non-interest bearing; payable in full
ONLY
if the home is sold or transferred within ten years of purchase. There are no payments made on the loan during those ten years. If the home is not sold or otherwise transferred, and remains the primary residence of the purchaser for 10 years, the loan becomes a grant and the loan is forgiven.
For more information on this program as well as to print out an application and instructions, please go to:
http://www.southernutahhousing.com
Also, for additional information, please contact Gary Zabriskie at e-mail:
gzabriskie@fivecounty.utah.gov
or call him at the Five County Association of Governments, (435) 673-3548.
---
THE ASSOCIATION HAS A BUSINESS LOAN PROGRAM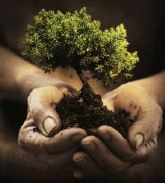 The Five County Association of Governments has a Revolving Loan Fund. The purpose of the Revolving Loan Fund (RLF) is to create permanent, long-term jobs within the southwestern region of Utah by providing gap financing to qualified businesses for eligible activities. Loans made through the Revolving Loan Fund are intended to help bridge the gap created by shortfalls in commercial financing. Funds are repaid into the program and recycled to other businesses, thus allowing an on-going job creation program. Funds are available in Beaver, Garfield, Iron, Kane and Washington County, Utah.

The Microloan Program focuses on loans of $25,000 or less. The importance of these loans lies in their ability to offset the difficulty that businesses experience in receiving traditional bank financing. If a candidate needs more than $25,000 they are encouraged to apply through the regular Five County Revolving Loan Fund which can provide gap financing in conjuction with a primary commercial lender. We can fund up to 50% of a project with up to $200,000 of RLF participation.


---
ASSOCIATION'S ANNUAL REPORT FOR 2012

The Five County Association of Governments published an Annual Report for 2012. The Annual Report was presented to, and accepted by, the Association's Steering Committee at their meeting on October 10, 2012. The report provides brief summaries of some of the principal achievements of the Association's programs and activities which took place during the period of July 1, 2011 through June 30, 2012. The Annual Report is published as a service for the use and benefit of the elected officials in the five county region of southwest Utah; appointed boards and commissions; local, state and federal agencies; and the general public.

Click HERE to go directly to our Annual Report page where you can view and/or download the new 2012 Annual Report document.
For historical purposes, Annual Reports from 2001 through 2011 are also available online on that same web page. Earlier reports are archived at the Association office.
---

As required by Utah Code the Five County Association of Governments publishes all of its public meetings on the "
Utah Public Meeting Notice
" (UPMN) web site. You can search for our meetings by date or subject keyword. To locate all of the meeting announcement postings published on the UPMN site by the Five County Association of Governments you can use
this link
and use the "Advanced Search" tab. You will need to type in the word
five
into the "
Entity
" box, highlight the "Five County Association of Governments" link that comes up, select a date range you want to view and then click on the "
Submit
" button. It will then show all upcoming meetings scheduled by the Five County AOG in the date range you selected. Alternatively, you can use this
LINK
, choose to Find a Notice, and select "Special Districts" for Government type, choose "Five County Association of Governments" for the Entity, and you will see the Public Body list with links to each of them.
---
Shown above are

only

the

most recent

announcements and/or news. To view all of the other news and happenings, please click HERE or on the 'News/Events' link found on this or any of our web pages. You can also use the link provided directly below:
Click Here for more info on other news and happenings at the Five County AOG.