Human Resources
Human Resources Director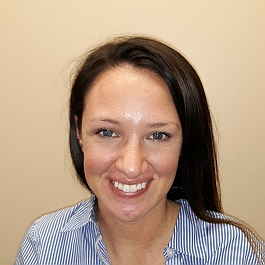 Courtney Sinagra is the Five County Association of Governments Human Resources Director. Courtney oversees all of the Association's human resources related issues such as employment orientations, health benefits, life insurance, sick and personal leave, etc.


Please contact Courtney using the following contact information:


THERE IS CURRENTLY ONE OPEN EMPLOYMENT OPPORTUNITY AT THE FIVE COUNTY ASSOCIATION OF GOVERNMENTS

OMB SMP SHIP Program Specialist


JOB DESCRIPTION:
The Program Specialist for the Long-Term Care Ombudsman (OMB), Senior Health Insurance Program (SHIP) and Senior Medicare Patrol (SMP) performs a variety of professional duties related to the administration of these three programs. He/she will support the activities of the LTC Ombudsman to include providing advocacy services to residents in long-term care facilities. These activities may include: managing incoming referrals for the program, providing facility walk-throughs to assure residents are familiar with and understand the role of the LTC Ombudsman and how to contact the LTC Ombudsman. In addition, the position may assist, as needed, with identifying, investigating, and resolving complaints related to residents in long term care facilities, supporting the development of family and resident councils, facilitating public comment on rules and regulations; and seeking administrative, legal and other remedies to protect the health, safety, welfare and rights of residents. The program specialist will also support activities related to the SHIP and SMP Programs; including providing data entry in to the SHIP/SMP reporting databases and coordinate the Senior Health Insurance and Senior Medical Patrol Programs. This includes: assisting with open enrollment and other outreach activities, and counseling to assist clients with choosing an appropriate plan, answering basic questions regarding their benefits, coverage and billing; and when needed help in resolving complex issues.
EDUCATION AND EXPERIENCE:
Bachelor's degree in behavioral or social sciences, preferred or at least 2 years work experience providing the above-listed or related duties and certification or the ability to become certified as a LTC Ombudsman, SHIP/SMP Counselor (must become certified within 3 months of employment).
Must have good written and oral communications skills, as well as interviewing and computer skills; must be able to relate well with public and have a valid driver's license. Spanish Speaking preferred!
WORKSITE ADDRESS:
1070 West 1600 South - Building B. St. George, UT 84770
or
585 North Main St. Cedar City, UT 84720
WORK SCHEDULE:
20 hours per week, flexible schedule
SALARY:
Starting Salary $1,455 per month
INSTRUCTIONS:
Interested applicants should submit cover letter, resume, and application (found here on this web page in the yellow area below) to:
Five County Association of Governments / Human Resource Department
P.O. Box 1550
St. George, UT 84771
or send via email to:
csinagra@fivecounty.utah.gov
Applications must be received by 5:00 p.m. on Tuesday, January 15, 2018
The Five County Association of Governments is
an Equal Opportunity Employer


CLICK HERE
to download a printable copy of this notice. (It is a PDF file)
CLICK HERE
to downloand a detailed Official Postition Description. (It is a PDF file)
CLICK HERE TO DOWNLOAD OUR EMPLOYMENT APPLICATION AS A MICROSOFT WORD COMPATIBLE DOCUMENT.



CLICK HERE

TO DOWNLOAD THE APPLICATION AS A PDF FILE.





CLICK HERE

TO VIEW THE ASSOCIATION'S PERSONNEL POLICIES AND PROCEDURES MANUAL.

(pdf file)