Human Resources
Human Resources Director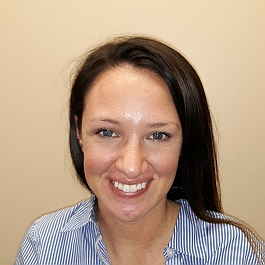 Courtney Sinagra is the Five County Association of Governments Human Resources Director. Courtney oversees all of the Association's human resources related issues such as employment orientations, health benefits, life insurance, sick and personal leave, etc.


Please contact Courtney using the following contact information:


OPEN EMPLOYMENT OPPORTUNITIES AT THE
FIVE COUNTY ASSOCIATION OF GOVERNMENTS

Weatherization Technician


The Five County Association of Governments, an equal opportunity employer, is looking for a Weatherization Technician to join their Weatherization Program. Weatherization Technicians help homes become more energy efficient and help the homeowner save money. Applicants must have previous construction experience in at least one of the following areas: carpentry, dry wall, electrical, plumbing, or HVAC. Work with great people and receive great benefits!

• Starting salary is based on experience.
• Benefits include employee health insurance, dental insurance, vision insurance, life insurance, vacation, sick leave, holidays, retirement benefits and 401-K.
• Work schedule is Monday-Thursday, ten hours per day. Worksite address is 2344 W. Industry Way #2 in Cedar City, Utah.
JOB DUTIES:
• Conduct home energy assessments, combustion safety testing, and infrared scanning to evaluate existing conditions and recommend energy efficiency improvements to residential homes.
• Promote and encourage adoption of energy saving measures recommended in the home energy assessment.
• Assist in performing the physical labor to make these changes. This may include carpentry, dry wall, electrical, plumbing, or HVAC work. At times, this work may need to be performed in attics or crawl spaces.
EXPERIENCE AND ATTRIBUTES REQUIRED:
• Exhibit a general knowledge of construction principles and installation procedures.
• Demonstrate the ability to work well with his or her hands.
• Must show a willingness to learn, work well with others, and be willing to take orders as well as show his or her ability to work alone.
• Must be able to crawl into small areas such as crawl spaces under trailer and attic in homes and be will to get dirty.
• Must be able to lift 50 lbs.
EXPERIENCE AND ATTRIBUTES PREFFERED:
• Experience working with low-income populations.
• Spanish speaking and writing
CERTIFICATIONS REQUIRED:


• Must have valid driver's license, vehicle insurance, and submit to a criminal background check.
INSTRUCTIONS:
Interested applicants should submit job application (found here on this web page in the yellow area below), a cover letter, as well as a resume.

Submit to:
Five County Association of Governments / Human Resource Department
1070 W. 1600 S., BLDG B
St. George, UT 84771
or send via email to:
csinagra@fivecounty.utah.gov
Applications must be received by 5:00 p.m. on Friday, April 19, 2019.

It is the applicant's responsibility to confirm the application was received by the Association prior to the deadline.

The Five County Association of Governments is
an Equal Opportunity Employer
CLICK HERE
to download a printable copy of this notice. (It is a PDF file)
---
CLICK HERE TO DOWNLOAD OUR EMPLOYMENT APPLICATION AS A MICROSOFT WORD COMPATIBLE DOCUMENT.



CLICK HERE

TO DOWNLOAD THE APPLICATION AS A PDF FILE.





CLICK HERE

TO VIEW THE ASSOCIATION'S PERSONNEL POLICIES AND PROCEDURES MANUAL.

(pdf file)