Human Resources
Human Resources Director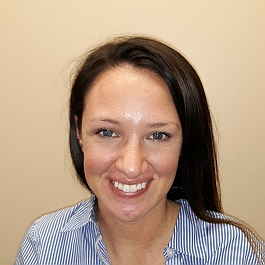 Courtney Sinagra is the Five County Association of Governments Human Resources Director.

Courtney oversees all of the Association's human resources related issues such as employment orientations, health benefits, life insurance, sick and personal leave, etc.



Please contact Courtney using the following contact information:


THERE IS CURRENTLY ONE OPEN POSITION
AT THE FIVE COUNTY ASSOCIATION OF GOVERNMENTS

---
Community Planner / Community Development Division

JOB DESCRIPTION:

The Community Planner is expected to perform entry-level professional planning work. Incumbents in this position work independently in the research and analysis of planning issues and the preparation of planning reports, studies, and recommendations and in the coordination of assigned planning functions and processes. The Community Planner receives direction from the Senior Planner, Community & Economic Development Director and/or Executive Director depending on the assignment. The Community Planner may administer the regional aspects of the Utah Small Cities Community Development Block Grant program in southwest Utah. Questions regarding this position, prior to the submittal deadline, may be directed to Gary Zabriskie, Director of Community and Economic Development, at 435-673-3548, extension 126, or send an e-mail to
GZabriskie@fivecounty.utah.gov
QUALIFICATIONS:
A combination of education and relevant experience that provides evidence that the applicant has the requisite knowledge, skills, and abilities necessary to join our Community Development Division team as a Community Planner. The Association's preferred way of the applicant documenting having the required qualifications is to possess a bachelor's degree in urban or regional planning, or similar planning degree (preferred), or in the absence of a bachelor's degree, a documentable combination a certificate in urban or regional planning, and one year of paid employment providing professional planning experience in urban or regional planning. Working knowledge of the Community Development Block Grant program is a plus. AICP certification is not required.
WORKSITE ADDRESS

:
Position will be based in our St. George office. Address: 1070 W. 1600 S. Bldg. B, St. George, Utah 84770. While working hours are typically M-F 8am to 5pm, the candidate will, from time to time, be required to attend meetings in the evenings. The position will also require travel within the southwest Utah region and occasionally to other locations in the state. The Association of Governments maintains a fleet of vehicles for use by staff. A valid Utah Driver's License is required.
SALARY AND BENEFITS

:
This is a salary position. Starting salary range is between Grade 22-01 ($3,663) and Grade 24-01 ($3,992) monthly, and starting salary offered will be based upon the selected candidate's skills, qualifications and experience. Benefits include, but are not limited to: health insurance, dental insurance, vision insurance, life insurance, vacation, sick leave, holidays, Utah State Retirement System (URS) retirement benefits and 401-K.
INSTRUCTIONS:
Interested applicants should submit application (see below) as well as a resume citing education, experience and skills that make you the ideal candidate for this position, as well as salary expectations, to:

Courtney Sinagra, Human Resources Director
Five County Association of Governments
P.O. Box 1550
St. George, UT 84770
Applications must be received by
5:00 p.m. on Monday, April 6, 2020.

NOTE:
It is the applicant's responsibility to confirm the application, and any required additional materials, are received by the Association prior to the application deadline.

IMPORTANT:
It is anticipated that the current restrictions because of the Coronavirus/COVID-19 pandemic precautions may still be in place when the applications are due; therefore, all applicants selected for an interview will participate via a Citrix GoToMeeting video chat that the Association will provide.
The Five County Association of Governments is
an Equal Opportunity Employer
CLICK HERE
to download a printable copy of this notice. (It is a PDF file)
---
CLICK HERE TO DOWNLOAD OUR EMPLOYMENT APPLICATION AS A MICROSOFT WORD COMPATIBLE DOCUMENT.



CLICK HERE

TO DOWNLOAD THE APPLICATION AS A PDF FILE.








CLICK HERE

TO VIEW THE ASSOCIATION'S PERSONNEL POLICIES AND PROCEDURES MANUAL.

(pdf file)