Human Resources
Human Resources Director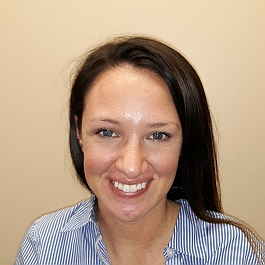 Courtney Sinagra is the Five County Association of Governments Human Resources Director. Courtney oversees all of the Association's human resources related issues such as employment orientations, health benefits, life insurance, sick and personal leave, etc.


Please contact Courtney using the following contact information:


THERE IS CURRENTLY ONE OPEN EMPLOYMENT OPPORTUNITY AT THE FIVE COUNTY ASSOCIATION OF GOVERNMENTS

Early Childhood Specialist


Are you a fun, energetic, outgoing individual who enjoys working with children? Do you have an interest in helping local child care providers enhance their business and learn the best, science-based practices for teaching and caring for children?

Then consider joining the Care About Childcare team at the Five County Association of Governments! Five County is an equal opportunity employer, currently looking for the right person to join our dynamic team as an Early Childhood Specialist.

WAGES AND BENEFITS:
Annual salary is $33,504 with possible increases for performance and experience.
Benefits include employee health insurance, dental insurance, vision insurance, life insurance, paid time off retirement benefits and 401-K.
Work schedule is Monday-Friday, eight hours per day. Worksite address is 1070 W. 1600 South Bldg. B St. George, Utah 84770.
Work in a fun environment with great people.
JOB DUTIES:


Provide training, coaching, technical assistance, and consultation to licensed child care centers and observers.
Supports early childhood initiatives developed by the Department of Workforce Services, the Office of Child Care, and the Child Care Quality system as well as others.
Coordinates with the Utah Office of Childcare as well as local childcare providers to help child care programs improve quality of services.
Coaches local childcare providers; helping them understand and implement practices proven to be optimal for child development.
Generates professional development plans and assists childcare providers with career-ladder counseling, helping them strengthen their skills and ability to effectively teach the children in their classes.
Administers start-up grants and essentials.
Answers phones and directs calls to the appropriate person, assists with referrals to the program.
Assists with some night/Saturday classes for providers.
EXPERIENCE AND ATTRIBUTES REQUIRED:
Bachelor's Degree in early childhood education OR a closely related field AND/OR a current Child Development Association certification.
Knowledge of early childhood development and best practices in group care.
Ability to communicate and relate well to others, both adults and children, in changing and difficult situations.
Mentorship skills, able to give and receive critical feedback in a direct, yet positive, way.
Leadership abilities; must be able to motivate and facilitate the learning of adults, lead teams, and collaborate with others to accomplish goals.
Must have an awareness of cultural diversity and willingness to increase cultural competence.
Requires working knowledge of Microsoft and Google office software.
INSTRUCTIONS:
Interested applicants should submit resume, cover letter, and job application (found here on this web page in the yellow area below) to:
Five County Association of Governments / Human Resource Department
1070 W. 1600 S., BLDG B
St. George, UT 84771
or send via email to:
csinagra@fivecounty.utah.gov
Applications must be received by 5:00 p.m. on Friday, March 29th, 2019
The Five County Association of Governments is
an Equal Opportunity Employer


CLICK HERE
to download a printable copy of this notice. (It is a PDF file)
CLICK HERE TO DOWNLOAD OUR EMPLOYMENT APPLICATION AS A MICROSOFT WORD COMPATIBLE DOCUMENT.



CLICK HERE

TO DOWNLOAD THE APPLICATION AS A PDF FILE.





CLICK HERE

TO VIEW THE ASSOCIATION'S PERSONNEL POLICIES AND PROCEDURES MANUAL.

(pdf file)