Human Resources
Human Resources Director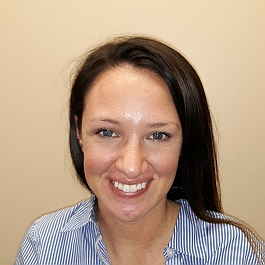 Courtney Sinagra is the Five County Association of Governments Human Resources Director. Courtney oversees all of the Association's human resources related issues such as employment orientations, health benefits, life insurance, sick and personal leave, etc.


Please contact Courtney using the following contact information:


THERE IS CURRENTLY ONE OPEN EMPLOYMENT OPPORTUNITY AT THE FIVE COUNTY ASSOCIATION OF GOVERNMENTS

H.E.A.T. Program Administrative Assistant/Intake Worker
Looking for a seasonal job to earn extra money? Interested in helping people in your community? Then consider joining the Home Energy Assistance Target (HEAT) Program team in Garfield County! The HEAT team provides winter home-heating assistance to eligible low-income households throughout Utah. This program is part of the Five County Association of Governments. This position will focus on needs in Garfield County.

JOB DUTIES:
• Interview clients to determine eligibility.
• Answer phones, greet clients, and set up appointments using a computer program.
• Audit program applications, prepare correspondence, organize information in the program filing system.
• Work with other HEAT offices in the Five County area (Washington, Iron, Beaver, and Garfield counties) as well as the State of Utah HEAT office.
EXPERIENCE AND ATTRIBUTES REQUIRED:
• Must be both a self-starter and a team player.
• Must be able to work quickly and accurate in a fast-paced environment.
• Will need to exhibit excellent customer service and communication skills.
• Must be able to work well with the public including senior, disabled, and low-income populations.
• High school diploma or equivalent required.
• At least two years of experience working in an office setting is preferred.
• Proficiency in Microsoft Word and Excel preferred.
WAGE AND WORKING CONDITIONS:
• $13.11 per hour.
• Monday-Thursday; 20-30 hours per week.
• Worksite address is
665 N. Main Street in Panguitch, Utah
• This is a seasonal position. Season runs from October 1st, 2019 through April 30th, 2020. The program may end earlier if funds are exhausted.
INSTRUCTIONS:
Interested applicants should submit a Five County Job Application to:

Submit to:
Five County Association of Governments / Human Resource Department
1070 W. 1600 South, Building B
St. George, UT 84770
or send via email to:
csinagra@fivecounty.utah.gov
NOTE: Applications will be accepted until the position is filled.

It is the applicant's responsibility to confirm the application was received by the Association.

The Five County Association of Governments is
an Equal Opportunity Employer
CLICK HERE
to download a printable copy of this notice. (It is a PDF file)
---
CLICK HERE TO DOWNLOAD OUR EMPLOYMENT APPLICATION AS A MICROSOFT WORD COMPATIBLE DOCUMENT.



CLICK HERE

TO DOWNLOAD THE APPLICATION AS A PDF FILE.








CLICK HERE

TO VIEW THE ASSOCIATION'S PERSONNEL POLICIES AND PROCEDURES MANUAL.

(pdf file)