Human Resources
Human Resources Director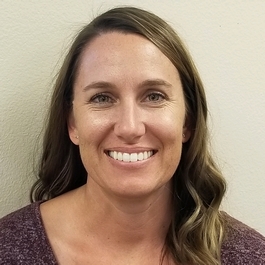 Jennifer Wong is the Five County Association of Governments' Human Resources Director.

Jennifer oversees all of the Association's human resources related issues such as employment orientations, health benefits, life insurance, sick and personal leave, etc.



Please contact Jennifer using the following contact information:


THERE IS CURRENTLY ONE OPEN POSITION
AT THE FIVE COUNTY ASSOCIATION OF GOVERNMENTS

---
Transportation Planner

The Five County Association of Governments is currently accepting applications for a Transportation Planner to plan a variety of specialty services, programs, and projects related to rural and urban transportation planning in Southwest Utah (Washington, Iron, Beaver, Garfield, and Kane counties). Work with one of the best teams in Southern Utah! Apply today!
JOB DUTIES:
• Under the direction of the Transportation Program Director, supervises and conducts comprehensive and detailed research of proposed transportation opportunities for the St. George metropolitan area.
• Promote the development, enhance the efficiency, and increase the safety of regional transportation systems.
• Develop cooperative relationships with community entities to engage in mutually beneficial projects.
• Collect, review, and analyze data and traffic project designs; develop project design options, coordinating staff meetings to review options, prepare master plan amendments.
• Prepares written recommendations related to project development priorities.
• Represent the agency with various governmental agencies and jurisdictions.
• Present analysis and reports on various project or program issues, needs assessments, strategies, trends, and options; serves as a technical and professional resource.
• Create and prepare maps, GPS outputs, graphs, illustrative drawings, websites, and photographic presentations.
• Create public displays utilized to apprise and inform the public.
• Provides professional direction for the development of master plans and project procedures.
• Receives and coordinates the distribution of information related to various projects; develops public education materials, collects feedback from the public on transportation initiatives.
EXPERIENCE AND ATTRIBUTES REQUIRED:
• A bachelor's degree in urban and rural planning, transportation planning, civil engineering, or some other field directly related to transportation AND
Responsible experience performing the above and related duties; specific experience in transportation planning or traffic engineering.

• Knowledge of community and economic issues, legislative processes, as well as federal and state funding mechanisms for transportation.

• General knowledge of website design and editing, data management, and basic understanding of Transportation Demand Modeling, Geographic Information System (GIS) programs and functions.

WAGE AND WORKING CONDITIONS:
• Starting wage will be $50,000 to $55,000 per year; based on experience.
• Benefits include full health, vision, dental, and life insurance as well as paid sick leave, paid vacation leave, paid holidays, and a retirement plan with the Utah Retirement System.
• Monday-Friday; 8 hours per day, 40 hours per week.
• Employment will include a six-month introductory period.
• Worksite address is 1070 W. 1600 South Bldg. B, St. George, Utah 84770.
INSTRUCTIONS:
Interested applicants should submit a Five County Job Application, cover letter, and resume to:
Five County Association of Governments / Human Resource Department
1070 W. 1600 South, Building B
St. George, UT 84770
or send via email to:
Jwong@fivecounty.utah.gov
Applications must be received by 5:00 p.m. on Thursday, September 24, 2020
Click HERE for a PDF printout of this announcement.
---
CLICK HERE TO DOWNLOAD OUR EMPLOYMENT APPLICATION AS A MICROSOFT WORD COMPATIBLE DOCUMENT.



CLICK HERE

TO DOWNLOAD THE APPLICATION AS A PDF FILE.








CLICK HERE

TO VIEW THE ASSOCIATION'S PERSONNEL POLICIES AND PROCEDURES MANUAL.

(pdf file)