Human Resources
Human Resources Director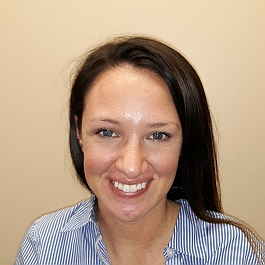 Courtney Sinagra is the Five County Association of Governments Human Resources Director.

Courtney oversees all of the Association's human resources related issues such as employment orientations, health benefits, life insurance, sick and personal leave, etc.



Please contact Courtney using the following contact information:


THERE IS CURRENTLY ONE OPEN POSITION
AT THE FIVE COUNTY ASSOCIATION OF GOVERNMENTS

---
Human Resources Director


The Five County Association of Governments (FCAOG) is currently accepting applications for a Human Resources (H.R.) Director. The H.R. Director will ensure the agency follows all federal and state employment laws and best practices as well as the FCAOG policies and procedures. If you are detail-oriented with strong office administration skills, consider joining one of Southern Utah's best teams! Apply today!
JOB DUTIES:
• Review and update FCAOG policies and procedures to ensure compliance with state and federal laws, regulations, and guidelines.
• Provide technical assistance to program directors and supervisors about H.R. principles, practices, and procedures.
• Direct recruitment, administer new-hire onboarding process, enforce fair employment practices, and manage employee relations.
• Administer the payroll and FCAOG benefits package, consult on proper compensation strategies, assist CFO and Program Directors with budget preparation and accounting functions.
• Maintains high standards of confidentiality for all employee records and information.
• Manage personnel files and coordinates employee performance reviews. • Perform secretarial and office management duties as needed such as managing the agency's vehicle fleet and conference room schedules, preparing mail and correspondence, taking minutes at official meetings, and other tasks. • Function as the agency's notary. • Review bills for payment, file monthly retirement report, ensure compliance with the Occupational Health and Safety Administration and the Health Insurance Portability and Accountability Act.

EXPERIENCE AND ATTRIBUTES REQUIRED:
• A bachelor's degree in Human Resources, Business, Organization Development, Public Administration, or closely related field. AND/OR
Four (4) years of progressive leadership experience in Human Resources positions.
• Specialized training in employment law, compensation, and employee relations desired.
• Active affiliation with appropriate Human Resource networks and organizations desired. Professional Human Resource (PHR) credentials preferred.
• Excellent knowledge of Microsoft Office Suite required.
• Strong interpersonal and conflict resolution skills required. Must be able to navigate complex and (at times) emotionally charged situations with a level head and fair hand.
WAGE AND WORKING CONDITIONS:
• Starting wage will be $3,823 to $4,169 per month based on experience.
• Benefits include full health, vision, dental, and life insurance as well as paid sick leave, paid vacation leave, paid holidays, and a retirement plan with the Utah Retirement System.
• Monday-Friday; 8 hours per day, 40 hours per week.
• Employment will include a six-month introductory period.
• Worksite address is 1070 W. 1600 South Bldg. B, St. George, Utah 84770.

INSTRUCTIONS:
Interested applicants should submit a Five County Job Application, cover letter, and resume to:
Five County Association of Governments / Human Resource Department
1070 W. 1600 South, Building B
St. George, UT 84770

or send via email to:
csinagra@fivecounty.utah.gov
Applications must be received by 5:00 p.m. on Wednesday, July 15th, 2020


The Five County Association of Governments is
an Equal Opportunity Employer
CLICK HERE
to download the announcement as a PDF file.
---
CLICK HERE TO DOWNLOAD OUR EMPLOYMENT APPLICATION AS A MICROSOFT WORD COMPATIBLE DOCUMENT.



CLICK HERE

TO DOWNLOAD THE APPLICATION AS A PDF FILE.








CLICK HERE

TO VIEW THE ASSOCIATION'S PERSONNEL POLICIES AND PROCEDURES MANUAL.

(pdf file)