Human Resources
Human Resources Director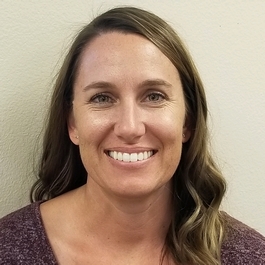 Jennifer Wong is the Five County Association of Governments' Human Resources Director.

Jennifer oversees all of the Association's human resources related issues such as employment orientations, health benefits, life insurance, sick and personal leave, etc.



Please contact Jennifer using the following contact information:


THERE IS CURRENTLY ONE OPEN POSITIONS
AT THE FIVE COUNTY ASSOCIATION OF GOVERNMENTS

Please pay special attention to the deadlines for our
agency's receipt of your application materials.


SSW CASE MANAGER- AGING

JOB DESCRIPTION:
SSW Case Manager performs a variety of professional duties related to the administration of the Aging Waiver Medicaid, New Choice Waiver, Alternatives and Caregiver Support Programs. This includes, but is not limited to, intake, eligibility, assessment, care plan development, service coordination and maintenance of client files. Services are provided in a community setting, which may include client's home, home of a loved one or caregiver, assisted living facility or other community setting. The position will also assist with information and referral, outreach, community events and training.
For a detailed job description, send email to:
jwong@fivecounty.utah.gov
EDUCATION AND EXPERIENCE:
Applicants should have a bachelor's degree in behavioral or social sciences and be licensed in the State of Utah as a Social Service Worker (SSW) with minimum of one year of work experience with elderly population. Must have valid driver's license and the ability to travel to/from client's place of residence and other locations as required to meet job duties.
Applicants must demonstrate excellent written and oral communication skills with understanding of case management activities to include assessment, care planning and care coordination. Preference given to individuals with one or more of the following: direct case management experience, experience working with long term care supports and services to include Medicaid Aging Waiver and New Choices Waiver and familiarity with human service resources in the Five County Area. Applicants must have experience and understanding of word processing and software applications, including Word, Excel, and web-based software programs. Applicant must have ability to interface effectively with staff, professionals, and the public with knowledge of general office procedures and phone etiquette.
WORKSITE ADDRESS:
585 North Main Street, Cedar City UT 84720
WORK SCHEDULE:
20 hours week (Monday - Friday)
SALARY:
Starting Salary $1,683.00 per month, commensurate with education and experience
BENEFITS:
None
INSTRUCTIONS:
Interested applicants should submit resume, cover letter, and job application found at
http://www.fivecounty.utah.gov/programs/admin/hr.php
(see below in yellow area)
to:
Jwong@fivecounty.utah.gov

Note: This position will be advertised as open until it is filled.
CLICK HERE
TO VIEW/PRINT A PDF OF THIS ANNOUNCEMENT
The Five County Association of Governments is an
Equal Opportunity Employer


IMPORTANT: IT IS THE APPLICANT'S RESPONSIBILITY TO ASSURE THAT THE COMPLETED APPLICATION AND OTHER REQUIRED MATERIALS HAVE BEEN RECEIVED BY MS. WONG BEFORE THE APPLICATION DEADLINE. IF IN DOUBT, CONTACT HER.
---
CLICK HERE TO DOWNLOAD OUR EMPLOYMENT APPLICATION AS A MICROSOFT WORD COMPATIBLE DOCUMENT.



CLICK HERE

TO DOWNLOAD THE APPLICATION AS A PDF FILE.








CLICK HERE

TO VIEW THE ASSOCIATION'S PERSONNEL POLICIES AND PROCEDURES MANUAL.

(pdf file)