MAP TO THE FIVE COUNTY ASSOCIATION OF GOVERNMENTS
TONAQUINT CENTER HIGH-TECH BUSINESS PARK OFFICE BUILDING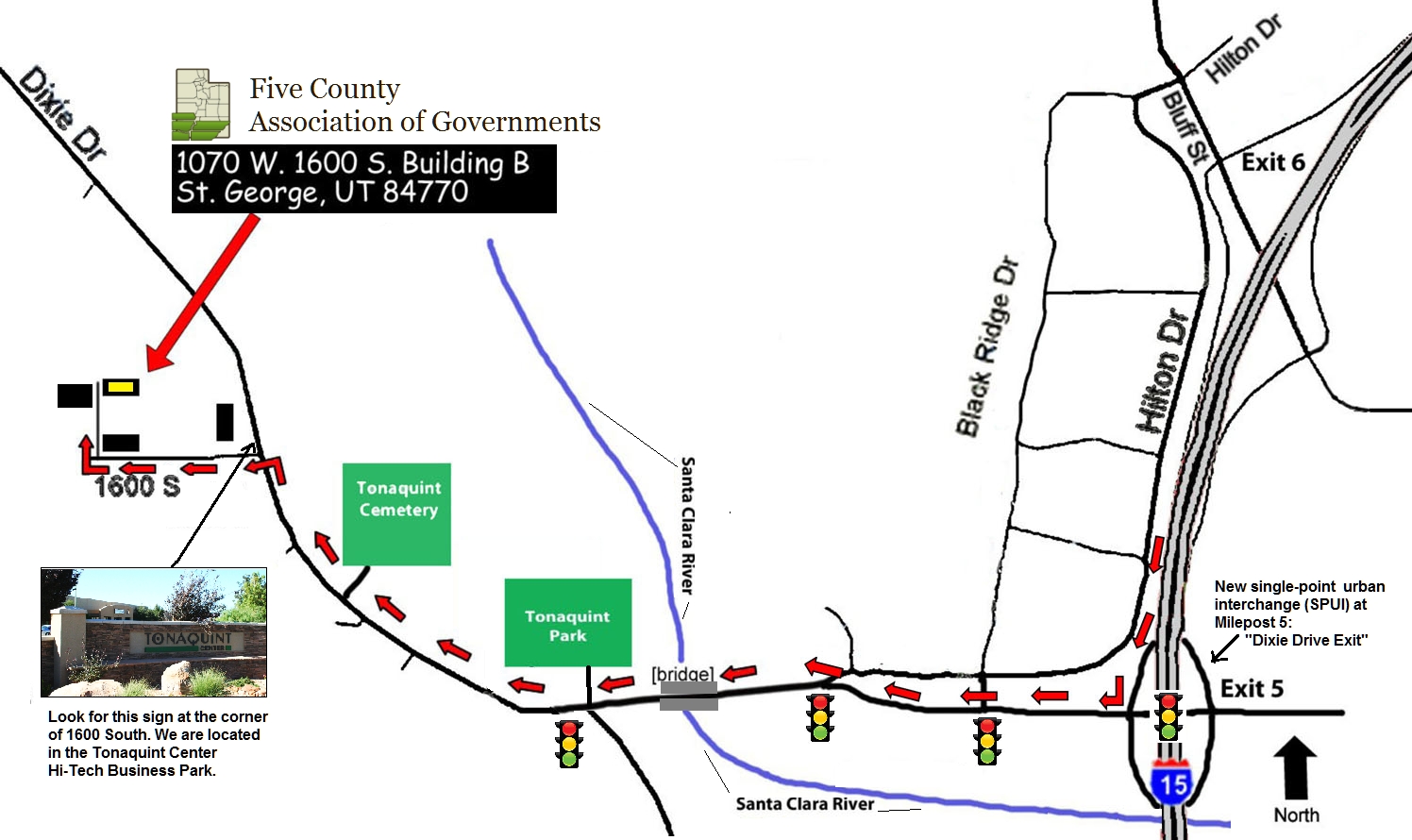 DRIVING DIRECTIONS (From Exit 5 on I-15)


From Interstate 15 take Exit 5 (Dixie Drive Exit) and go westbound. Continue westward until you cross the Tonaquint Bridge over the Santa Clara River. You will pass the Tonaquint Park and Tonaquint Cemetery (both on your right). You will see several buildings ahead, shorter ones on the left and several multi-story buildings on your right. The development on the left in Dixie Commons. We are located in the Tonaquint Center which is north of there. Before you get to the multi-story building on your right, turn left onto 1600 South Street and travel one block west, then before the end of the road turn right and travel one half block north and a quick right into the parking lot of the Five County Association of Governments office building.

CLICK HERE

for to download a printable PDF version of the map shown above.



CLICK HERE

for to view an aerial view of the Tonaquint complex of buildings in Google Maps. This is viewable in any web browser. Our building is the 2nd building north of 1600 South Street, next to the dry wash.