TWO METHODS OF REGISTERING FOR THE
FIVE COUNTY ANNUAL EARLY CHILDHOOD COLLABORATION TRAINING CONFERENCE
SEPTEMBER 22-23, 2017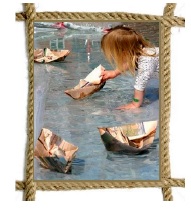 DIXIE STATE UNIVERSITY CAMPUS
ST. GEORGE, UTAH


Online Registration for current Childcare Providers

Online registration is fast, friendly and convenient.
Just follow these simple steps:


Step 1: Visit http://www.careaboutchildcare.utah.gov

Step 2: One the top click on the "PROVIDERS" tab.

Step 3: One the left side of the page you will see "TRAINING CALENDAR" link. Click on it.
Step 4: On the right you should select to search by "County" and select "Washington County".
Step 5: Select the date range using the pull down menus. Start date should be "9/22/2017" and end date "9/23/2017". Then click on "Go" button.
Step 6: Select the "12665: CAC-Five County Annual Early Childhood Collaboration Training (BCD, ACD-1, SP) class" .
Step 7: After choosing the session above, simply click on the shopping cart on the top right-hand side of the page. A small dialogue box will appear and you can select "Complete Registration".
Step 8: Now comes the easy part. If you have your classes selected and are ready to pay, simply check that you agree to the Course Code of Conduct and then click on the "Checkout" button provided. If you want to delete any class from your class registration list, simply click the large "X" located to the right.

Step 9: If you are a provider, and are not yet logged in, please log in to complete your registration.
If you are not a registered Childcare provider:

Please download and print out a Conference Registration Form (it is a PDF file):

http://www.fivecounty.utah.gov/Registration-Form.pdf

Follow directions on that form to mail in your payment.

Questions?

Please call us - we want this process to be very smooth for you.

We're here to help!

Please call our offices at
800-543-7527
with any questions you may have